All of the surgical team, including the youngest members, perform
Transplantation: heart transplantation and artificial hearts.


- The first
heart transplant
in the HCL was performed on the initiative of Pr Georges Dureau in 1968; today, more than 1,500 patients have received
heart transplants
. Many of them were operated on more than 20 years ago, and several women with heart transplants have had children.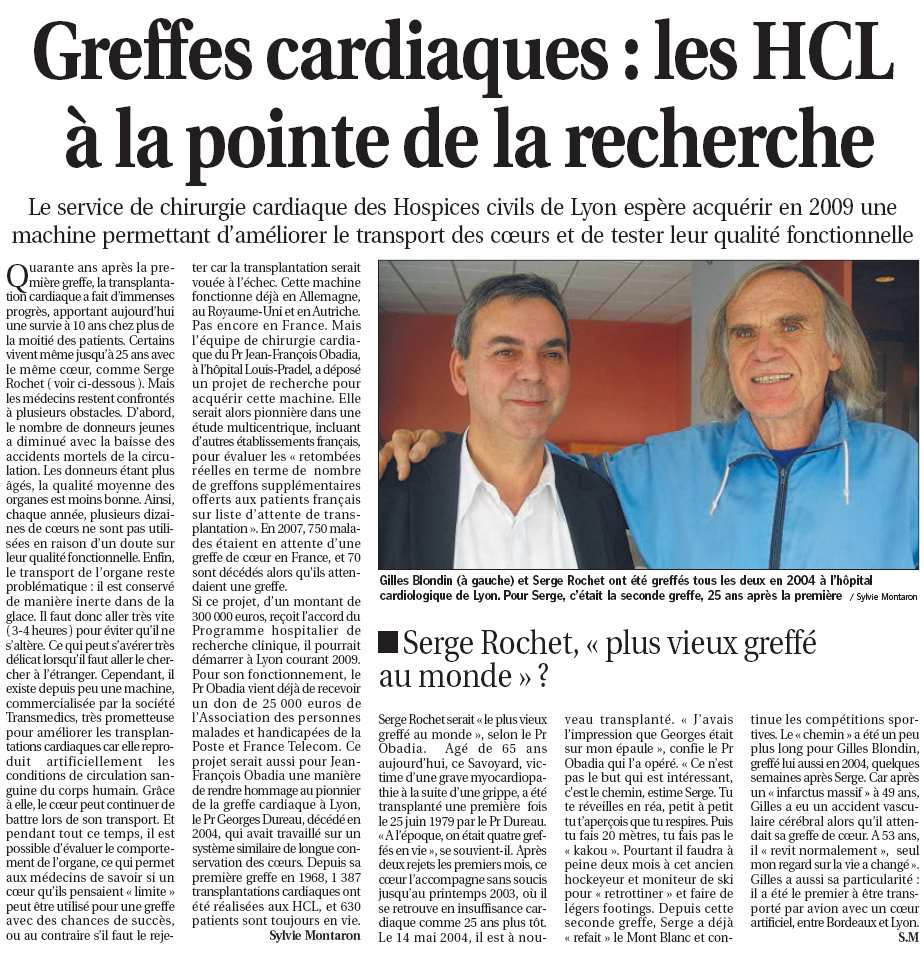 Artificial hearts and bypass:
- With a shortage of donors on the one hand and considerable technological progress on the other, we are increasingly implanting artificial hearts. There are several technologies (Thoratec Bi-VAD, Heart Mate, Jarvik 2000, HeartWare, Syncardia) available, meeting specific individual requirements. These artificial hearts may entirely replace the native heart, or simply work as a bypass. Patients can then resume subnormal life: some return to work, definitively, or awaiting a future transplant.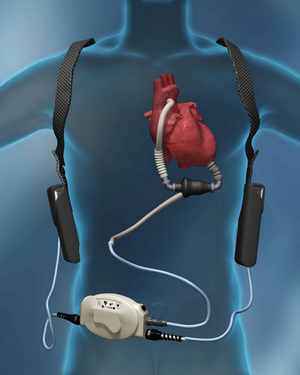 The Heart Mate II system is a rotating pump implanted alongside the patient's heart. Energy is supplied by 2 batteries, which the patient carries all the time. It can be implanted definitively (in elderly patients) or temporarily, either because the heart is going to recover and the Heart Mate will be removed, or so as to await transplantation in greater comfort.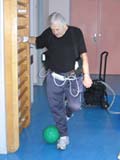 Patient with implantable artificial heart. The commands are attached to a belt, and the 2 batteries (under the shoulders) allow several hours autonomy. Patients can thus return home and resume active life, but with regular monitoring.